Youth - born 2006 - 2010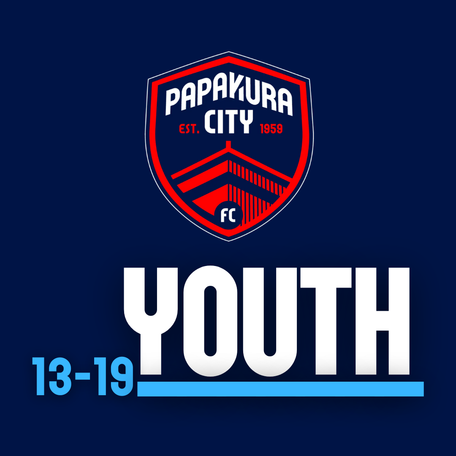 The 2023 season is finished - Keen to play summer football? Players 14 and up can enter the 5-Aside Summer Football see HERE for more info
Trainings take place at McLennan Park.
Game Days (Saturdays) teams travel around Auckland for away games and play at McLennan Park for home games.
Our U13s, U15s & U17s Development teams have been entered into Sunday competitions.
WHEN:
Term 2 & Term 3 - Winter Season
Game Days - Saturdays starting Sunday 26th March (Competitive Sunday comps) / Saturday 29th April 2023
GEAR REQUIRED:
shinpads (compulsory for safety)
long royal/bold blue socks
royal/bold blue soccer shorts
boots (no metal sprigs)
Playing shirt (provided by the club for the season - please only wear this for game days not trainings and please take care of it)
These items can be purchased through the club store (https://pcfc.footballhq.co.nz)
GAME DAYS:
Coaches will set their own requirements for pre-game arrival but generally players should arrive at least 45 minutes before the game to find their field and to go through a warm up with the coach.
COMMUNICATION:
General communication will be emailed and posted in the Youth Facebook group (Junior & Youth Facebook Group) and on the main club Facebook page.
Draws can be found on the NRF website under Auckland Youth Competitions. Team Coaches and Managers are responsible for checking where and when each team is playing and informing the team. Fixtures are confirmed Friday evenings so make sure there have been no changes.
Cancellations are generally communicated from NRF to club admin and posted on the NRF Facebook page as soon as a decision between NRF & the Auckland Council has been made (in the case of bad weather throughout the week). Coaches & Managers of affected teams will be emailed to share the information with their teams. This can sometimes happen as late as early Saturday morning.
If you don't hear anything, assume it's ON!
Please do not contact club admins to ask if sessions are on prior to these times as we won't know and our phones get tied up, stopping us from getting updates out.